MINI BARGELLO SUNFLOWER -PART 1 – JENNIFER HOULDEN
–
March 18, 2023
This workshop will follow the Guild Meeting. This is a 2 part workshop. Part 2 will be on March 25th.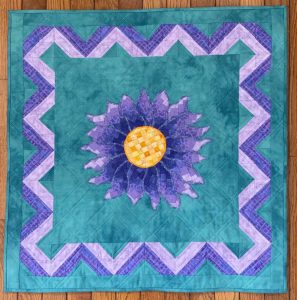 Jennifer will spend the first part of the workshop working with the participants on color and fabric selection. Then we will move into creating this beautiful piece.
There will also be an optional zoom session on March 5 for those who would like a preview and insight into preparing for the first class.
Mini Bargello Sunflower Class Description QBJ
On Zoom. (registration required, zoom link will be emailed before class begins)
Cost Member: $30 for members, Non-Member: $35 for non-members