March Newsletter Now Available
Missing any back issues? Want to see what we were up to in the recent past? Newsletters back to 2012 are available on our Newsletter Page
SAT MARCH 25, 2023 – Part 2 (12:30pm-3:30pm) of the Mini Bargello Sunflower where we get to continue with Jen and working with finishing tips and techniques to make this beautiful sunflower come to life.
www.quiltsbyjen.ca
SAT APRIL 15, 2023 – Shelley Cavanna of Cora's Quilts – Zoom presentation "Spectacular Stars Zoom presentation "Spectacular Stars Simplified" where Shelley talks about how she has simplified the intricate-looking traditional design by breaking it into easy-to-piece units, without a set-in seam or bias edge in sight. You won't be using templates or cutting angled pieces from strip sets either. Instead, each of the eight designs begins with familiar stitch-and-flip units that are then sewn into blocks. Yes, blocks! From there, arrange blocks to
create a variety of stellar designs that even a novice can complete with ease. If you can stitch on a marked line, you're ready to make these heavenly quilts! For our workshop we will be working with the Dandelion Quilt using this method, (pattern book is required.) Workshop cost is $25 for members/$30
for non-members. www.corasquilts.com
SAT MAY 20, 2023 – MJ Kinman — Lecture: Gems & Joy: The diamond quilts of MJ Kinman —
Carolyn Boice had the chance to talk with MJ Kinman about the trunk show and special class she's going to present to the Wiltwyck Quilters Guild. Check it out!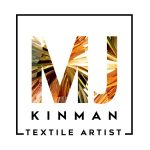 The most beautiful gemstone captures light and reflects it back to us with unique brilliance, revealing its fiery personality. These are the divas and the drama queens of the gem world. Every one of them has a story to tell…just like people. This slide lecture and trunk show chronicle her story – My 20-year adventure in learning how to create the biggest diamonds in the world in cloth.
www.mjkinman.com
Workshop: The Hope Diamond and Evelyn Walsh McLean with MJ Kinman — The 18" pattern, inspired by the legendary Hope Diamond, is perfect for the confident beginner. I describe the technique they will learn as traditional piecing using freezer paper as a template. If students can put two pieces of fabric together with a quarter-inch seam allowance, they'll be able to successfully finish this large block. Workshop cost is $30 for members and $35 for non-members.
SAT JUNE 17, 2023 – End of the year — Still working on details, more to follow.
MOVING FORWARD WE ARE LOOKING AT BRINGING BACK SOME MORE TIMES TO GET TOGETHER! HERE IS THE PLAN (ROUGHLY) FOR THE 2023-2024 YEAR.
SAT SEPT 16, 2023 – In person we will meet with Jacqui Clarkson and talk Sashiko, followed by her workshop. She offers 2 kits ($25 each), one for a beginner and one for more advanced. The beginner kit has a preprinted fabric while the advanced one is blank and she will teach you to create your own design. You can sign up at anytime, let me know. I do have to have numbers to her by July so she has time to prep the kits.
SAT OCT 21, 2023 – Zoom lecture and workshop by Sally Miller. This will be a great scrap buster.
SAT NOV 17, 2023 – In person, community sew. We are looking to finally be able to get together and
do a project.
Between Covid and the snow, January has not been a good month to get anything done, hopefully this
will help.
SAT DEC 16, 2023—In person December brunch
SAT JAN 20, 2024—Zoom lecture and workshop TBD
SAT FEB 17, 2024—Zoom lecture and workshop TBD
SAT MAR 16, 2024—Zoom lecture and workshop TBD
SAT APR 20, 2024—In person – Member led workshops
SAT MAY 18, 2024— In person – Member led workshops