All guild meetings and workshops are held by Zoom unless stated otherwise. Email Carolyn Boice (her email is in the Membership list) with any questions or to sign up for workshops.
Guild meetings run from 10am to approximately 11am. Presentations (if any) follow immediately and generally run from 11-ish to 12-ish. Lunch and programs follow from approximately 12:30 – 3:30pm. Any special meetings (Board, Quilt Show, etc) are from 9am – 10am. Any changes for a particular workshop or meeting will be noted in the calendar for that event.
Guild Meetings are held at:
Grace Community Church
160 Seremma Ct.
Lake Katrine, NY 12449
Treats
All members are asked to bring a snack to the monthly meeting. The Hospitality schedule for the year is according to the first letter of your last name (as follows):
September: R,S,T October: U,V,W,X November: Y,C,D January: A,B,Z
February: E,F,R March: G,H April: J,K,L May: M,N,O June: P,Q,I
Click on the date for more information:
Karen Combs - Workshop: "Chip Out of Every Block"
Half-day workshop:  A Chip Out of Every Block.
Guild workshop fee, $20 payable by check to Wiltwyck Quilters' Guild.  Email Linda Armour to sign up.
Karen Combs workshop supply fee: $10 for pattern.  Payment information to Karen is in the supply list.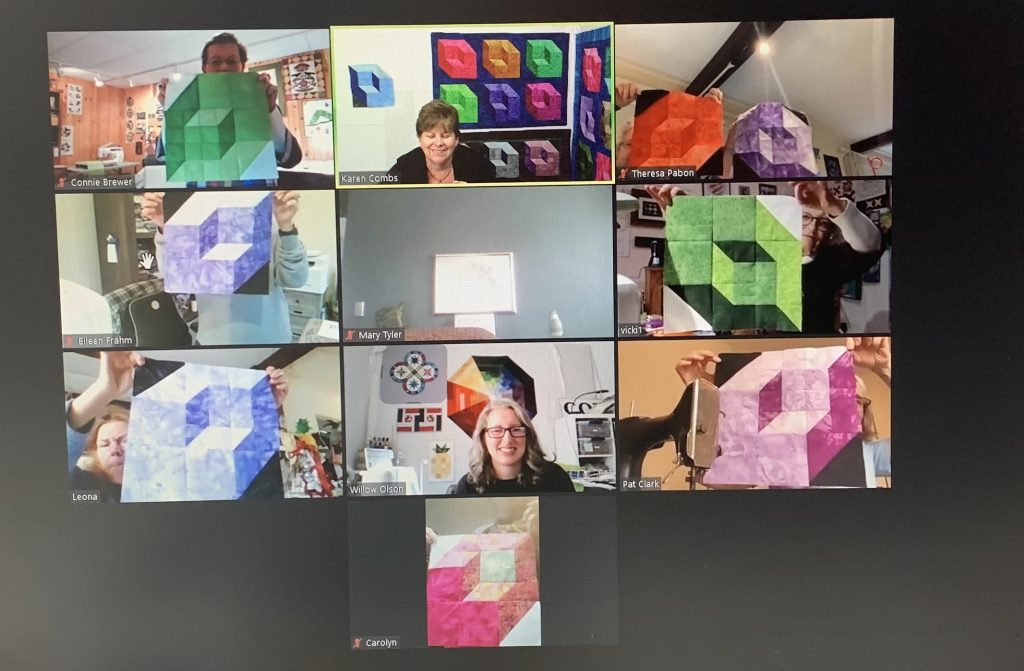 Workshop supply list: https://www.karencombs.com/class-detail.php?ID=7
For more about Karen:  www.karencombs.com
This workshop was rescheduled from last Spring.  Eleven who signed up last Spring are automatically signed up for this one.  Only a few more spaces remain.