All guild meetings and workshops are held by Zoom unless stated otherwise. Email Carolyn Boice (her email is in the Membership list) with any questions or to sign up for workshops.
Guild meetings run from 10am to approximately 11am. Presentations (if any) follow immediately and generally run from 11-ish to 12-ish. Lunch and programs follow from approximately 12:30 – 3:30pm. Any special meetings (Board, Quilt Show, etc) are from 9am – 10am. Any changes for a particular workshop or meeting will be noted in the calendar for that event.
Guild Meetings are held at:
Grace Community Church
160 Seremma Ct.
Lake Katrine, NY 12449
Treats
All members are asked to bring a snack to the monthly meeting. The Hospitality schedule for the year is according to the first letter of your last name (as follows):
September: R,S,T October: U,V,W,X November: Y,C,D January: A,B,Z
February: E,F,R March: G,H April: J,K,L May: M,N,O June: P,Q,I
Click on the date for more information:
Guild Meeting
All Wiltwyck Quilters' Guild meetings are held at the Grace Community Church.  Coffee, tea and snacks begin at 9:30am.  The meeting begins at 10:00am.
Note:  Due to the length of the afternoon workshop there will not be a Show and Tell this month.  Following a short lunch , we will have the workshop. It will run the entire afternoon. No sewing machines needed.
Esterita Austin will give a lecture called Classic Rock
Classic Rock
Lecture: $5 guests, Wiltwyck members free
1 hour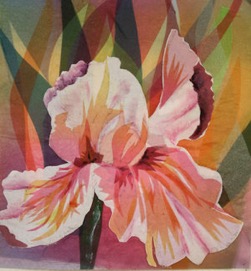 Sat. Apr 21st, 11 am (following guild meeting) 
Classic Rock
Join Esterita for a humorous look at her journey from her beginning art experiences to the present.  This PowerPoint/trunk show zips along as it illustrates how she grew the seed of a concept into bold design themes. The focus is on the power of value over color in constructing dramatic compositions.  With her generously dispensed tips you'll be inspired to run back to your stash and fuse your own thread of an idea into a WOW composition.
The fee for guests will be $5.